Emoji x Pimoggy: From 2D to 3D
Pimoggy has transformed into an avatar! Pimoggy is an extraordinary miner who wants the plastic waste that burdens the world in our physical reality, and transforms it into a digital asset. Pimoggy isn't just a warrior piggy bank, it's a functional work of art! As the most loving NFT collection, it also aims to be the most sensitive avatar in the meta universe.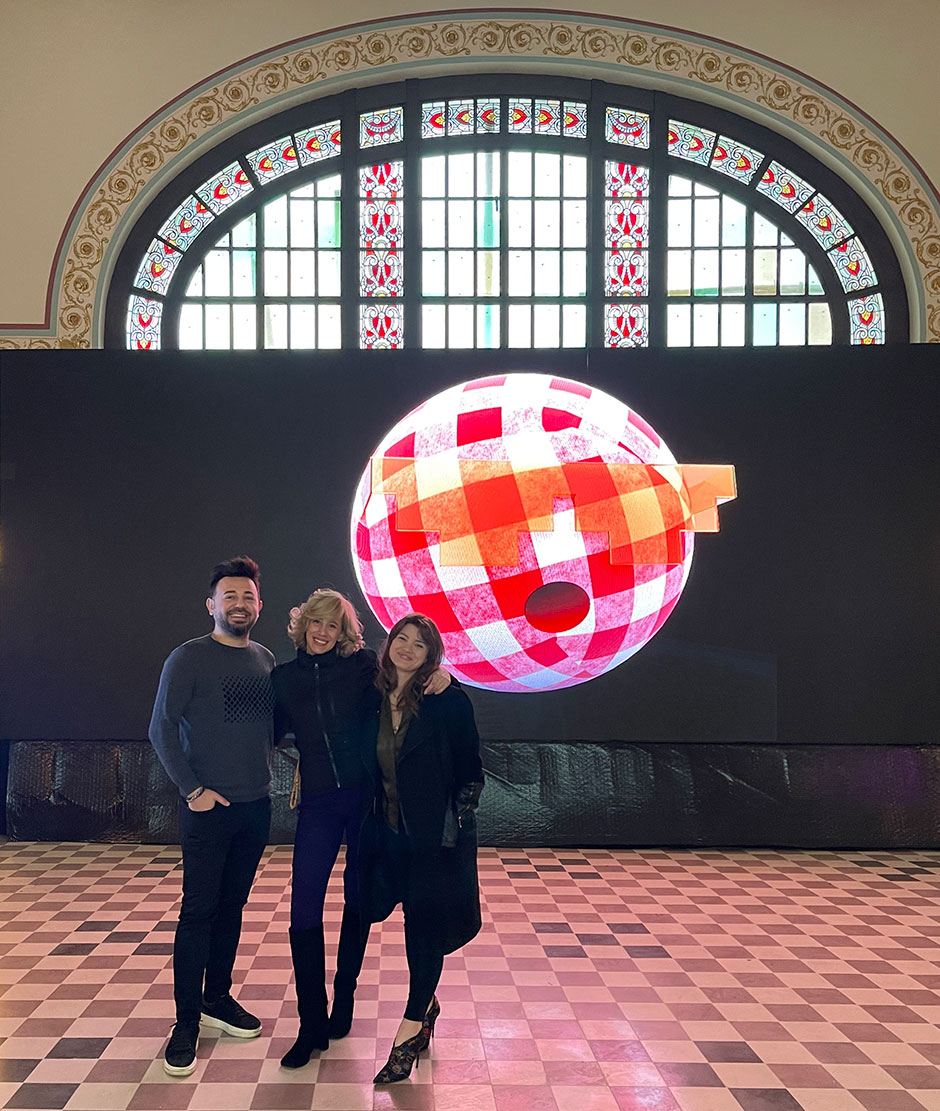 Enjoy transforming your plastic waste by interacting with a work of art.
The first edition "PIMOGGY oo1" of the Plastic Chain project became functional with the support of SARTEN Packaging Company, hosted by Ferko Signature Building, located in the financial district in Istanbul, Turkey.

10k unique PIMOGGYS willing to fight for a cleaner future on earth are ready and waiting human beings have generated more plastic waste than the earth can ever hope to process naturally. This coupled with global climate change has put many of the earth's fragile ecosystems in danger of being lost forever.There is very little time to act. Dedicated warriors are needed to save the world from this grave ecological nightmare. PIMOGGY is the warrior we need...Let's raise Pimoggy to be earth champion! As Pimoggy is fed, it will grow stronger. As it grows in strength, it will do more and more to help the world avert the climate crisis.

There are regions on earth that do not emit carbon, but plastic waste continues to increase in every region humans inhabit. with crypto art, pimoggy can spread incredibly quickly. Let's train Pimoggy to be the climate warrior of the meta-universe!
How to use Pimoggy?
Pimoggy feeding is similar to traditional plastic recycling, only with the incentive of generating digital value.

You can feed Pimoggy any presorted plastic waste. Before feeding, make sure to clean the waste material of any residue. This residue can make the pimoggy sick and shorten its lifespan. More importantly, by cleaning your plastic waste you eliminate the need for the massive amount of water consumed during commercial plastic recycling. This makes the process all the more sustainable. Feeding the pimoggy clean plastic helps generate quality raw plastic materials for use in future products.
FAQ
How much to mint a PIMOGGY?
PIMOGGYs will be listed at 0.20 ETH per mint.
How many will there be?

10,000 PIMOGGY will be created and minted. 100 mints will be reserved and held for competitions and for team memberships.
Will I have physical PIMOGGY when I own PIMOGGY Collectible?
YES! The PIMOGGY you bought is now yours, both as an avatar and asa physical unit. By covering the transfer expenses, you can position it in your garden, on your terrace or in any safe indoor or outdoor space.
When is the physical plastic waste piggy bank dropped on earth after having the PIMOGGY Collectible?
Once you submit a special positioning request for your physical PIMOGGY plastic waste piggy bank from the 'positioning' room on our Discord channel, we produce and transfer it within 30 days. If you do not have any positioning requests, we handle on your behalf and place your pimoggy where it will good. After the transfer, you will be able to reach of your PIMOGGY with its serial number on our Dapp.